When the mic clicks on and you're asked to give a wedding toast, it can certainly be overwhelming. You want to add some sentiment and personality to your words. But all of that dread begins to settle in when you think, "What am I supposed to say? Will this even be good?!" Don't worry– I've got you. When it comes time for you write a wedding toast that doesn't suck; check out the following tips. Put pen to paper – it's time craft up some witty lines everyone actually wants to hear!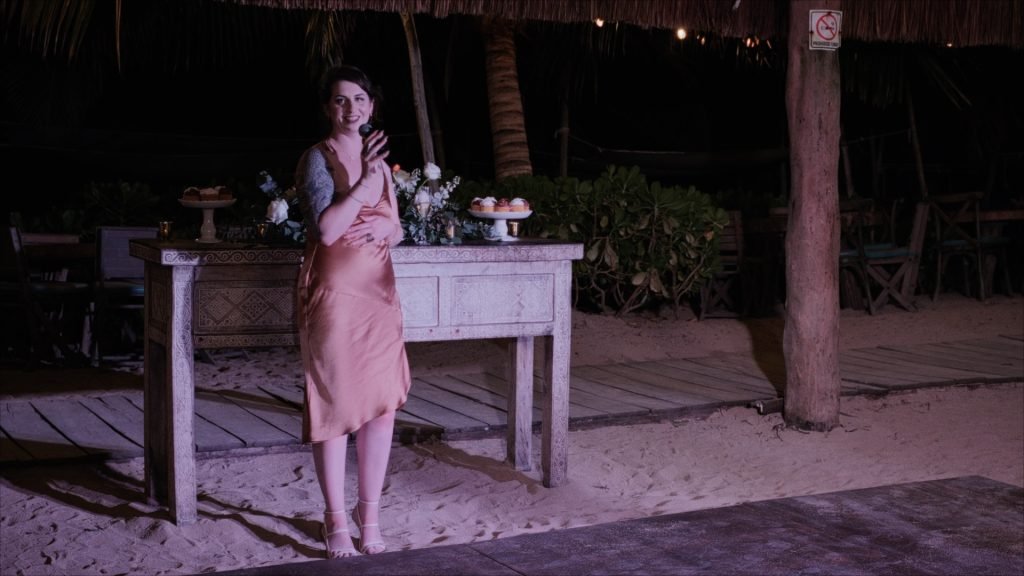 Start with the basics – who you are, why you're here, and what it means to have been asked to give a toast to the newlyweds
The newlyweds know who you are, but do the rest of the guests? Introduce yourself to the crowd and let them know why you're there. Are you a long-time friend of the groom? The bride's sister? Once that's out of the way, talk about why you've been asked to give a toast. It's an honor to be chosen to speak on such a special occasion, and you want to make sure your words convey your best wishes for the couple's future. Remember, a toast isn't just about words – it's about how you deliver them.
Keep it real – talk about something unique and meaningful about the couple
As the wedding reception winds down and it's time to make a toast, don't default to the usual cliches about love and marriage. Instead, give a thoughtful and unique tribute to the couple. Think about the moments that you've shared with them, whether it's a memorable road trip or a deep conversation over drinks. Tell stories that truly capture their personalities and the essence of their relationship and weave it into your toast in a way that will make them laugh or cry or both. Keep it real – share those memories that only you, as a close friend or family member, can tell. It may take some extra effort, but a truly thoughtful and heartfelt toast is a gift that the couple will appreciate, long after the wedding day.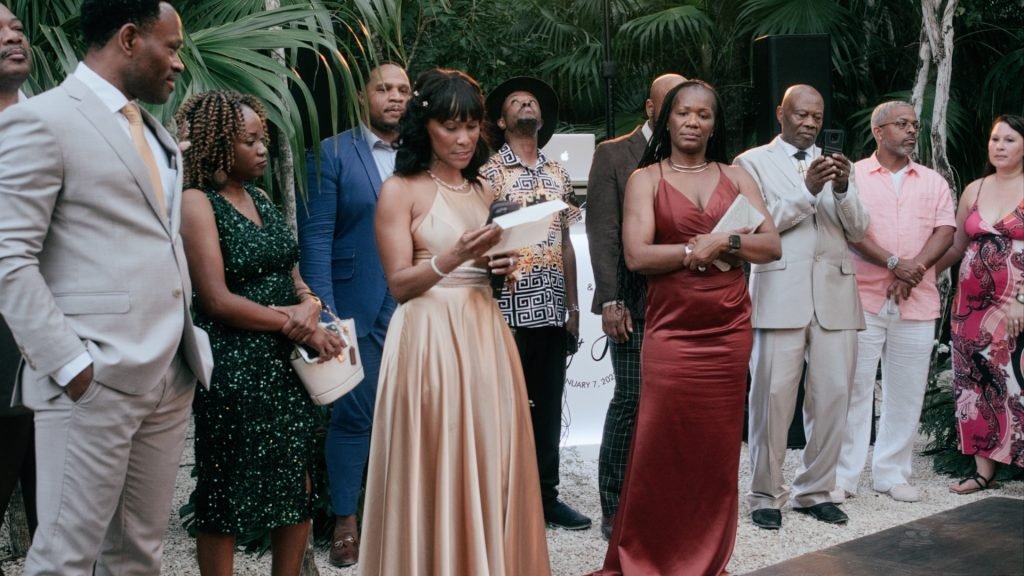 Be funny while avoiding inside jokes – tell funny stories instead of making obscure references
You can still be funny without resorting to inside jokes that only the bride and groom will understand. Keep it charming and witty. Tell a hilarious story about how the bride and groom first met or a goofy childhood memory. Don't be afraid to be a little raw in your delivery. After all, everyones probably had a few cocktails by this point. And if you're struggling to come up with material, just remember that a little bit of self-deprecating humor goes a long way. Just avoid anything that could be potentially embarrassing for the newlyweds. The goal is to make everyone laugh, not cringe or feel embarrassed. With a little bit of humor and a whole lot of heart, you'll have the whole room in stitches.
Above all, write a wedding toast that's sincere
When it comes to delivering a memorable toast that truly honors the newlyweds, there's one rule you absolutely can't ignore: be sincere. Don't try to force humor if it doesn't come naturally to you. Instead, speak from the heart. And above all, make sure to wrap things up with a lot of love for the couple. Remember that the most important thing is to be genuine and to show them just how much you care.
It can feel intimidating to write a wedding toast. But if you tackle it with the right attitude and an arsenal of stories and words of wisdom to share, the experience can be surprisingly rewarding. At the end of the day, the most important thing is to pay tribute to the couple in your own unique way: through your heartfelt words, sincerity and hilarious stories. The newly married couple will cherish these shared memories for years to come. Now break out your glass of champagne and take this opportunity as an invitation to celebrate love in its all its forms. Cheers!
PS – if you'd like to see an example of toasts that recently made me tear up and root for the couple as if they were my close friends, check this out.