I create wedding films that are more of an heirloom rather than a plain documentary of your day.
Most people think they want a wedding film but what they really want is to not forget. My approach is about honest documentation as opposed to creating fake memories. I also focus on you rather than how you chose to decorate your venue. The result is a film filled with moments worth remembering – a time capsule of your relationship during such an important time in your life. Relive it as many times as you want, long after the wedding day has passed.
Even if you have the wedding of your dreams, you'll forget what happened and how you felt... unless you capture it the right way.
Picture yourself far into the future, once the memories of your wedding have faded. Will you care to see a film focused on your dress, your shoes, and your cake? Or will you want to feel something? Since I create films based on the timeless principles of storytelling, I put the highest amount of focus on the characters – you. I weave the narrative pieces of your story together in a way that makes you say "Yes! This is me! This is us!!!"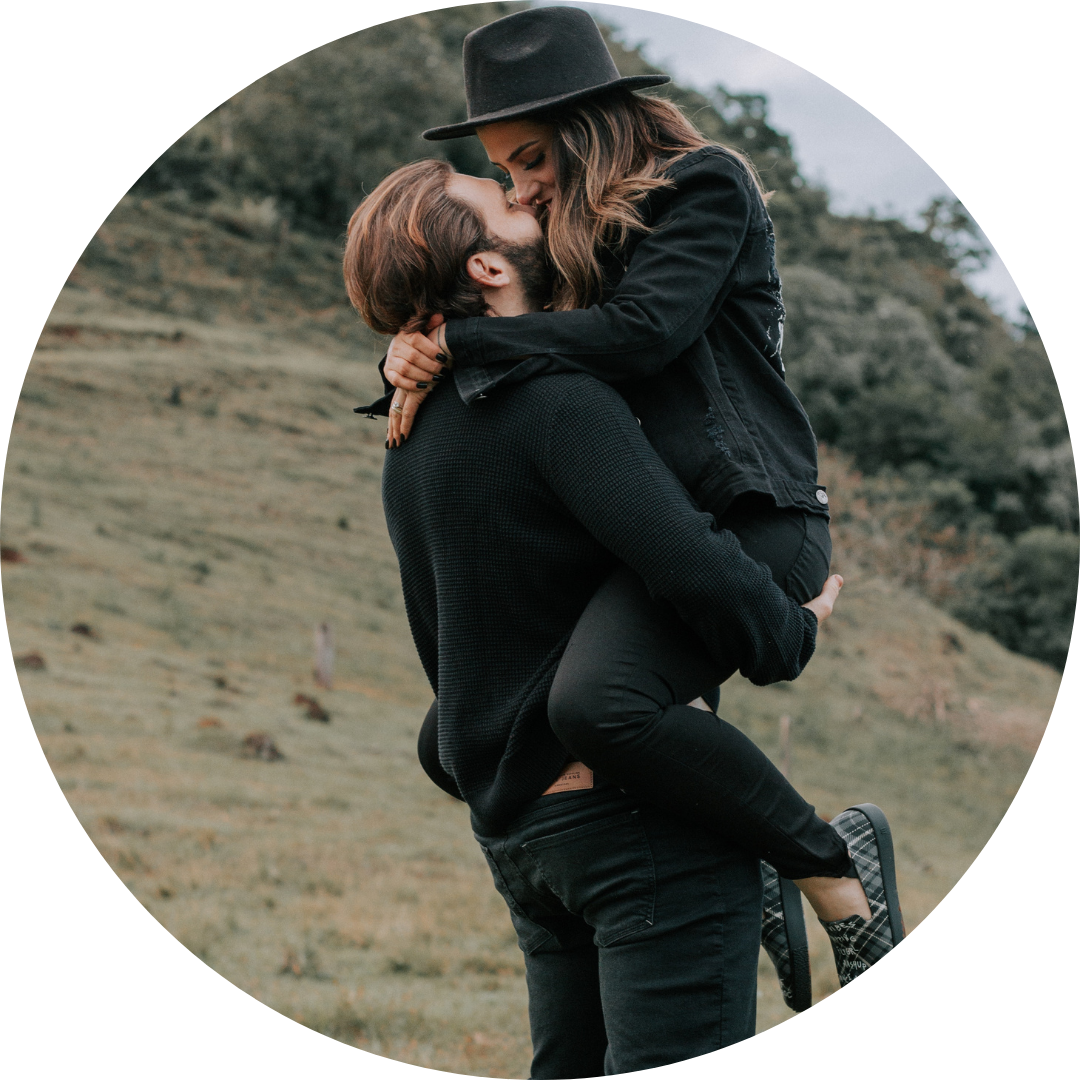 I get to know you and your future spouse – your uniqueness, your desires, and the complexity of your relationship. Then I'll propose how we'll tell your story that goes beyond the wedding day.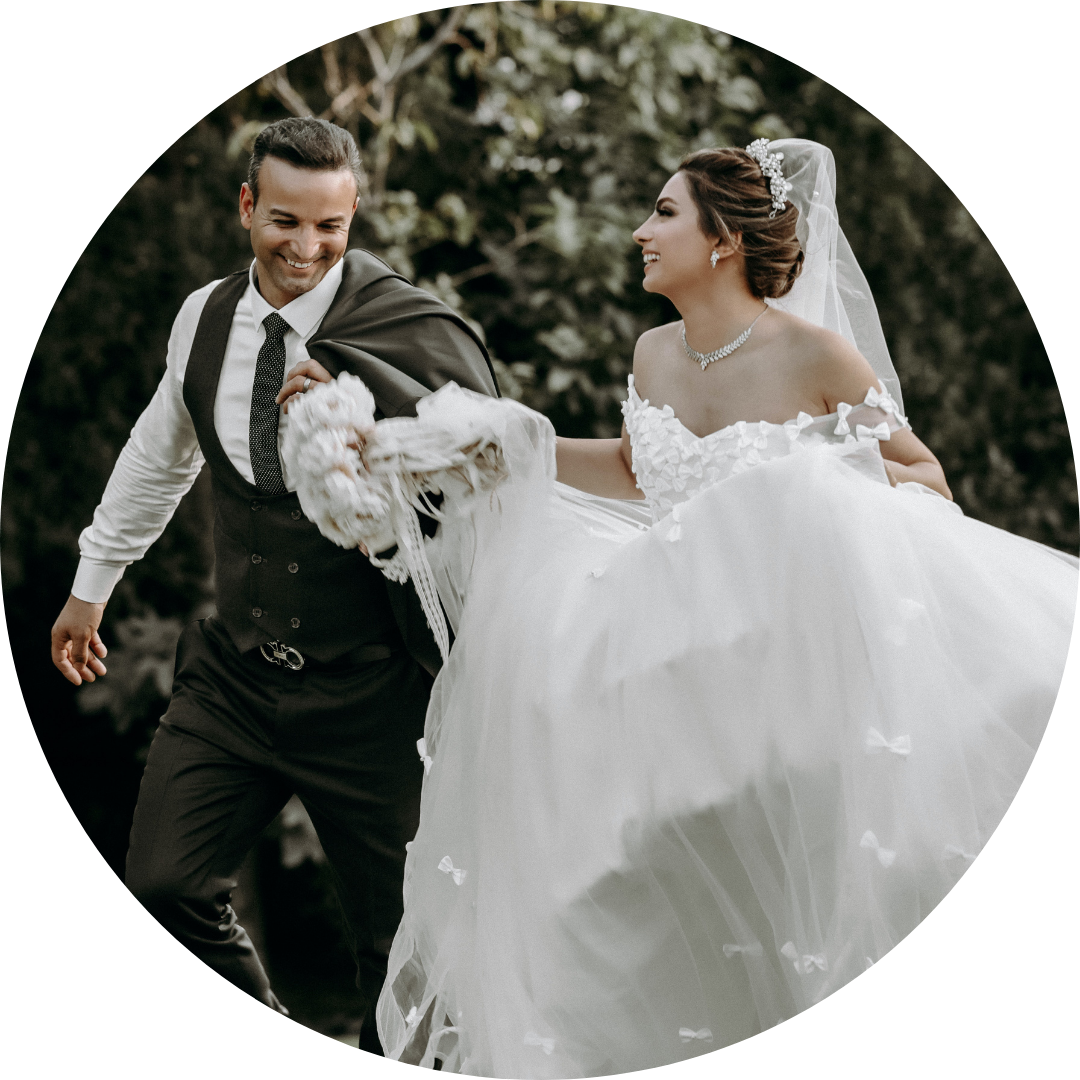 I'll capture the best moments from morning bridal prep through your evening party. The value I bring is my perspective and execution of the creative vision we agreed on.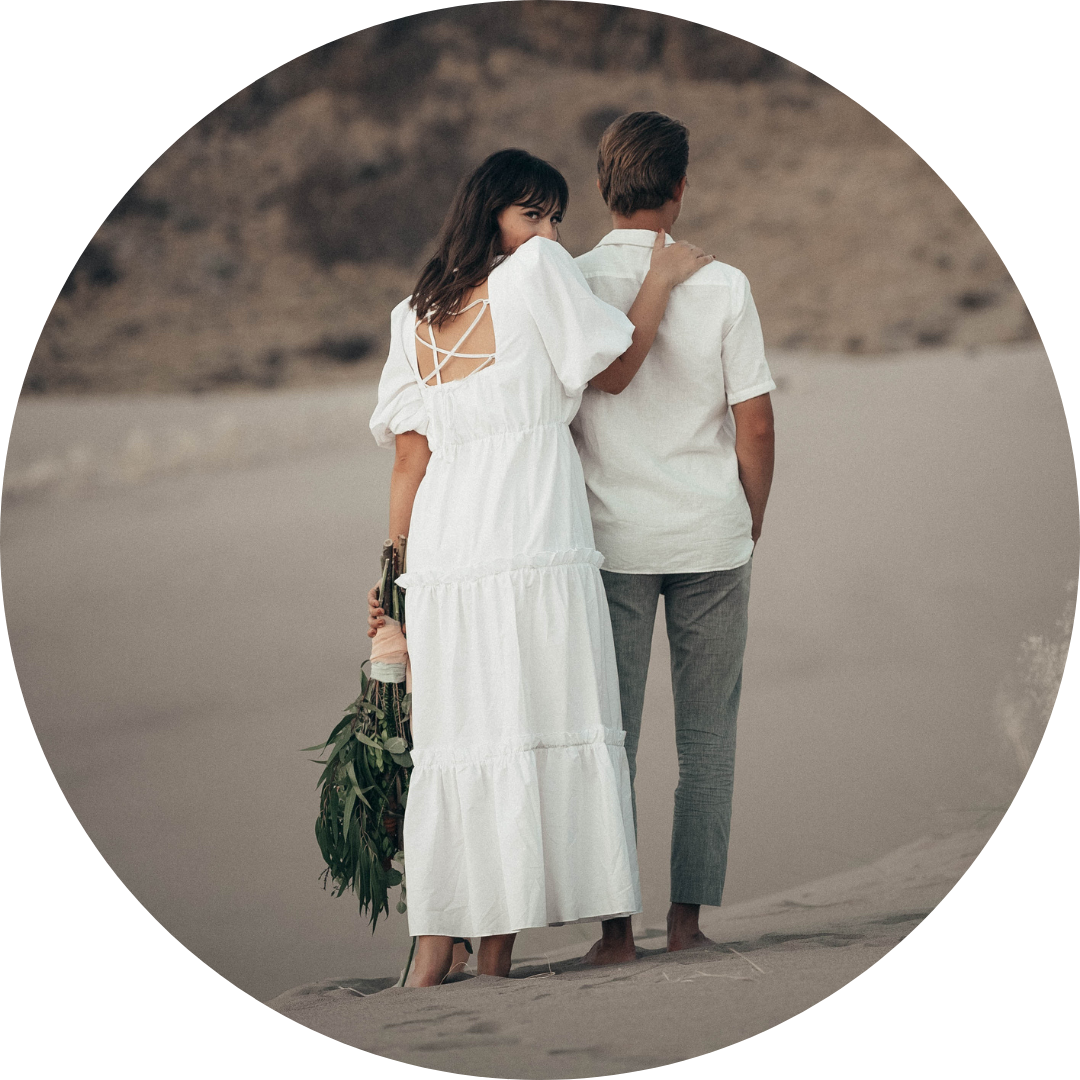 I'll artfully create a film that not only represents your wedding day but the essence of you as a couple. You're not just buying a film but a time capsule for a very special time in both of your lives. 
When I'm not traveling, I live in the United States with my wife Annalisa and 3-year old son, Elio.
My filmmaking style is all about artistically capturing real moments as they happen. The films I create are first and foremost driven by story. Story has the power to pull us in, make us feel, and transport us to another time – in this case, back to your wedding day.
In addition to the unique aspects of my creative work, I set myself apart by being organized and having exceptional communication. I know wedding planning can be a stressful time and I want to make working with me easy and fun. I only take on a limited number of clients so I can give you the attention you deserve and I invest in tools that allow us to stay on the same page before, during, and after your wedding.
On a personal note, I love good coffee, hiking in the mountains, motorcycles, pastries, Airstreams, and all things nostalgic.
Working with Kelvin was very special and different from anything I've had before. He was interested, for REAL, in our story. He captured details that I hadn't thought of to make it into a compelling story. The final products were amazing at an unexpected level.
I like the way Kelvin got to know me before we began to work on the videos. To have a coffee, to chat. That was the most important thing - to form a friendship. Personally, the final product was beautiful, it gave me the chills. It's worth so much to me.
Kelvin is a wonderful human being, always with a smile, very professional, and with excellent ideas to contribute. His work is impeccable and best of all, he has the ability to show through his videos a unique perspective of the reality he observes. Love it!
Kelvin is extremely professional, open to feedback, and an overall joy to work with. He has an excellent eye for capturing special moments and editing content into videos that strike an emotional chord. He took direction really well and created a video for us that was beyond what I could have imagined.
It was amazing working with Kelvin, he took the time to understand our vision and then got to work. He was extremely professional and self-directed. At the end of the process he delivered a video that exceeded all my expectations. He did an amazing job in capturing the essence of our project and was a pleasure to work with.
Kelvin was easy to connect with. It was a pleasure to create this unique video with him. He understood what we were about and went from idea to committed execution FAST. He created a clear vision of the end product, made sure we all liked it, and we did the shoot with ease, pushing forward against any obstacle to get it done and done the right way. When working with Kelvin, expect nothing but excellence.
Kelvin has created an innovative video for my permaculture business that has improved my website's SEO. I felt that no one could have described all that I do better than Kelvin's video.
Working with Kelvin was a true pleasure, he is very professional, creative and passionate about his work. He fully engaged in the task, capturing the essence of our farm-to-table concept and created an amazing video for us. I would highly recommend him!
With the help of Kelvin I've recently just launched my own tourism business in Colombia. The web page and promotional video he created have ensured my business is expanding on a daily basis. His attention to detail and patience combined with unbelievable talent make him invaluable in promoting your business.
I appreciated Kelvin's project management approach to his creative works. His up-front planning meant we had all the critical people on-set when we needed them and saved us a lot of time. Kelvin's relaxed manner put our people at ease, so their interviews came out natural and unscripted. He had a way of asking questions that made them open up and share their emotions in a comfortable way. Because Kelvin did such a good job of setting expectations about the outcome upfront, we only needed to make a few minor changes when it came to final editing.
You're 3 steps away from booking me.
Destination Wedding | Mexico
Marisol and Miguel, despite living far from one another decide to take a risk on a long-distance relationship. Three days after the decision, the pandemic hits, threatening to keep them apart. And literally on the day Miguel comes to visit to ask Marisol's parents for their permission, the worst possible thing happens.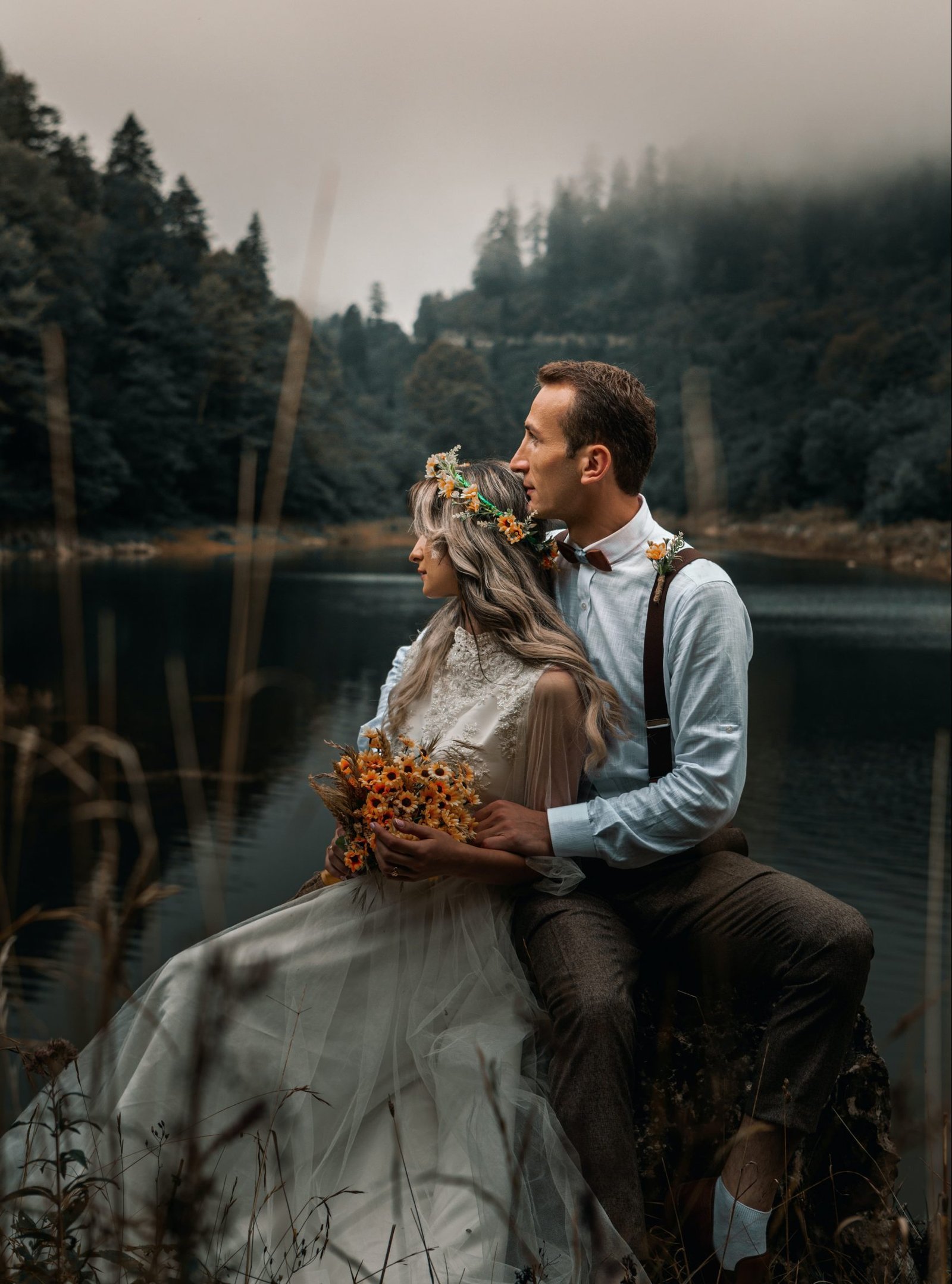 WHEN SHOULD I HIRE A FILMMAKER?
I allow clients to book me up to 24 months in advance but have had clients book within 3 months of their wedding. My recommendation is that if you know you want to work with me, book me sooner than later because I only work with a limited number of clients each year.
WHY HIRE A WEDDING FILMMAKER?
Your wedding day will happen once and if it'll be anything like ours, the fun will happen in a flash. We had professional photos but I wish we could go back and relive the day through a well done film. Your wedding day will be over but your wedding video lasts forever.
HOW DO WE STAY ON THE SAME PAGE?
I use a program called HoneyBook. Not only is it awesome for presenting my services, drafting legal documents, and keeping track of invoices but it's also great for staying on the same page through every stage of our project. You'll also have my phone number and email address. Feel free to reach out any time.
HOW DO I BOOK YOU IMMEDIATELY?
I actually don't allow for immediate booking because I want to first invest the time to get to know you and your story. And of course, you'll get to know me too! By first making sure we're a great fit for each other, we begin the journey of telling your story on the right foot.
HOW DO YOU CHOOSE THE MUSIC?
I choose the music based off of your music style as well as the vibe of your wedding. All of the music I use are licensed and royalty free.
I require a $1,000 retainer that will be applied to the total investment cost. The remainder can be broken up into a payment plan that works for you. For example, if your wedding collection costs $5,000 and we agree on my standard 3-step payment plan, you'd pay the $1,000 deposit, then $2,000 3 months before your wedding date, and the final $2,000 1 month before your wedding date.
Yes, I do and can provide documentation if you'd like.
DO YOU SHOOT AND EDIT OUR VIDEO?
Yes, I personally complete the creative, production, and editing steps.
Let's make a film with heart and soul.
you have a story. I'LL Help you tell it.