I'm Kelvin – an engineer who found a passion for storytelling through filmmaking while traveling the world. People come to me when they want their films to look like themselves.
Many years ago, my wife (Annalisa) and I came up with a plan that allowed us to leave our jobs to travel the world. I started making travel videos to capture the memories we were making as a young family. We were living our dream life and I didn't want to forget our experiences and I wanted something to show our then 1-year old son (Elio) once he was older – from meeting new people to hiking volcanos!
When we're not traveling, we're in the Pacific Northwest looking for the perfect piece of land to build a simple home and a few cabins.

We've been to nearly 30 countries. Out of all the places we've been, the Pacific Northwest still held a special place in our hearts. So since the summer of 2022, we've been living in Washington. Still traveling, but this time to look for a place to call home base!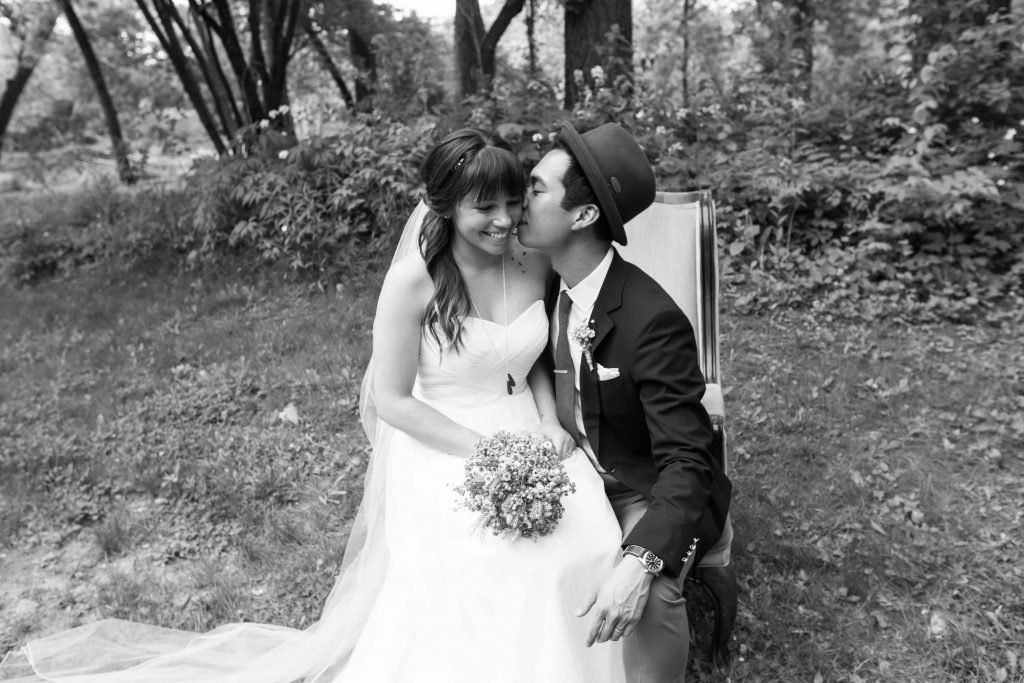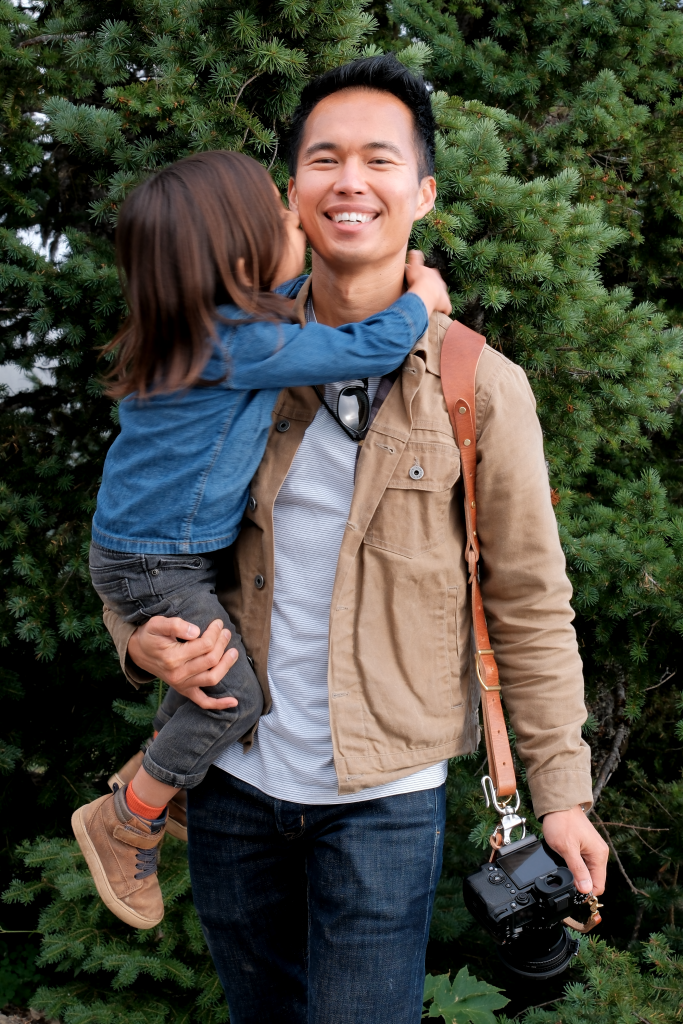 A few of my travel videos featured people we met who were living great stories – from an artisanal mezcal distillers to a former Fortune 30 under 30 female entrepreneur.
Before coming back to the US, I couldn't shake the realization that I come alive when I tell stories through videos. That's what brought me to wedding filmmaking. In the process of getting to know my couples and telling their story, I also learn things about myself and about love.
I don't think everyone's relationship is the same. You are my ideal couple if embrace who you are and let your personality shine through. I want to show your specific kind of love. I want your reaction to be like "Yes! This is a wedding video but it's an original. Something special that represents who we are." That's the kind of film I strive to make. It's like solving a puzzle. Throughout the wedding day, it's like I'm collecting all the pieces. Then in the edit, I only keep the ones that represent you. The entire time, I'm thinking – "what is beautiful about your story? What is it about your love that's unlike everyone else's?"
As far as shooting goes, I want us to have a good time. It's an experience, not
just
a film that I give you. I want feel with you – the full range of emotions. To get teary-eyed when you cry. To laugh when you laugh. To be silent in your moments of stillness. This approach allows for the actual feelings from the day to translate into your film.
I believe
that the film, above all else, should take you back to how you felt in the moments you're watching. You're not
merely
seeing a replay of what happened, you're
literally
, on an emotional level, reliving them. And the best way to do that, as your filmmaker is to feel those feelings with you.
Life is like an hourglass, the sand at the top, grain-by-grain, slipping into the bottom. And we can't flip the hourglass over. Once moments have passed, there's no going back. That's why photos and videos are so valuable. No matter how good our memory is, the details always fade.
I believe
that we should fill our lives with beautiful moments. And that when we tell stories about those moments, life
is remembered
.
Other random things about me:
Sushi, Thai, and Indian food are what I crave most when we go out to eat.

I wish I could see my couple's reactions to watching their film for the first time.

My favorite dessert is my mom's Filipino Leche Flan.

I get teary-eyed watching my son figure things out.

I also get teary-eyed listening to my son's run-on sentences. He could be talking about the Paw Patrol and it still happens.

Well-run teams make me smile.

People make fun of me for my spreadsheets and questionnaires.

I can speak Spanish, even better than Tagalog (Filipino).

I would rather forget my phone than leave the house without my lip balm.

My first trip outside to the US was when I studied abroad in Spain during college. I've now visited 26 countries.

For 10 years, I used to be an engineer and operations leader for a giant company.

I recently moved to Olympia after traveling full time for the last 2 years. I can't wait to take a motorcycle roadtrip of the PNW on my Triumph Bonneville!

My goals right now are to build a successful videography business and to build our dream home on a few acres.