THE FASTEST WAY TO GET A FEEL FOR MY STYLE
60-SECOND WEDDING FILM TEASERS
My tools of choice are digital but my editing process gives my videos the look of having been shot on film. I love deep blacks, rich true-to-life colors, and the way it makes the skin glow. My films generally have a warmer tone, texture, and organic movement. My style is not dramatic nor does it rely on extensive posing. Instead, I prefer to take a journalistic approach. That is to say, I immerse myself in the moment and look for ways to artistically capture what's happening. I don't, however, take a purely documentary approach. If I feel that a touch of subtle, tasteful direction could elevate a scene and that my couples or subjects would be up for it, then we explore it together.
A few films that have inspired my style are, in no particular order: Tree of Life, Her, Y Tu Mamá También, Call Me by Your Name, Babylon, American Honey, The Worst Person in the World, and Phantom Thread. I would be remiss if I didn't mention that my style, especially my early travel videos, has also been heavily influenced by Anthony Bourdain's TV series called Parts Unknown. When I watched him travel the world, getting to know different cultures, sitting down and sharing a meal with all sorts of people, I remember thinking "Man, that guy has the best job ever!"
Perhaps the best way to get a feel for my style is to watch a collection of short teasers of my most recent weddings. You'll notice that each has a vibe and personality as unique as the couples they feature.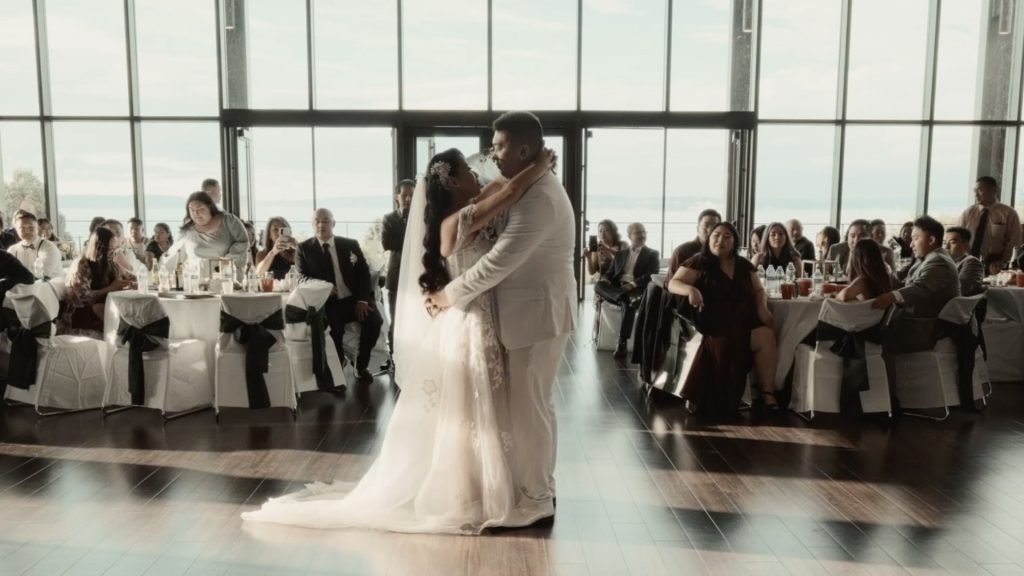 "When he met with us, it felt like we had been friends forever."​
Kelvin was very professional and respectful. He wanted to get to know us really well to figure out how he'd approach working on our project. He was informative and always kept us up to date.
Wedding collections begin at $2500. 
I create custom packages for each and every one of my clients.
For more details on wedding packages and to find out more about a custom package, please contact me.